your nails...polished or plain?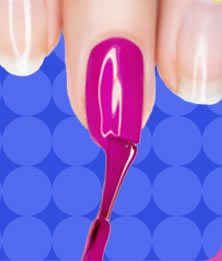 Philippines
May 7, 2007 2:30am CST
I always have my nails done once a week at a local beaty salon...Sometimes, if i find that they have a nice color for nail polish, i would put some on...sometimes, i just like it clean and plain. How about you, do you get your nails done? When and when do you have it done? Do you like nail polish on it or just plain?
9 responses

• Philippines
7 Jun 07
I always wanted my nails polished not just for the sake of beauty but also to protect them. Nails were more fragile when they have no coat and being soak on water could cause them to acquire fungi. I dont like dark colors anyway for nail polishes. I usually prefer the ones with lighter colors.

• United States
8 May 07
Long before now, my nails (toe nails) used to be all-plain, but one day, I wore a pair of slippers and decided to experiment with some polish on. The outcome, I guess, was fantastic and ever since then, my nails have been polished all the way. My finger nails are plain though.


• United States
7 May 07
every great once in a while i will put on a clear coat of polish. but never any colors. i just dont have the time or money to waste on getting manicures done professionaly.


• Hong Kong
7 May 07
I don't get my nails done too often, now I only go to those beauty salon just before some kind of big events. I usually do my nails at home now. Most of the time, I love my nails polished. But I don't have time to paint them myself every week or so, and I don't think it's good for the nails to be covered under some chemicals too often. Therefore I usually leave them plain for arond 2 weeks per month.

• Philippines
7 May 07
i dont leave my nail without polish cause it breaks easily i dont know why. this summer im painting my nails with dark color because i can do these when classes starts. my school prohibits it. today, i painted it black. in a week after i'll paint it red or something different, probably beige.

• Philippines
7 May 07
Due to my routine of work, I preferebly just clean my nails and cut it short. For me, I'am comportable w/ short nails, very tidy! In anyways, still health conscious, maintaining my nails clean as often.