Why there are some people who are so mean to others?

Philippines
May 7, 2007 8:33am CST
I just wander why there are people who are mean to others.Even if you do ggod or love them,some people can be so mean in hurting and doing harm to you.They do not realize how bad and hurtful things can come your way just to get what they want or just to satisfy themselves.Do you have any idea?
1 response

• Philippines
10 May 07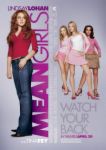 Here's my view about mean people, it is either they want to make people believe that they are the best or they have insecurities that they cover up by acting mean to others. Some are mean on purpose and enjoy seeing others hurt, I don't know why they rejoice in oppressing others probably because of bad childhood experience or something similar.