"I brake for everything"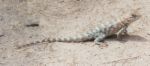 United States
May 7, 2007 2:54pm CST
When I'm driving I will break for anything in the road. When I am driving down a 25 mph street the birds around here stay in the road until you are right on top of them! So i slow down, and ultimatly end up braking (slowly not suddenly) for them. And while I do this i'm worried if their is someone behind me they will get annoyed, but I don't want to hit a bird. Right? And one time I was driving on the highway...prob between 60-70 mph...and I saw this little lizard dart out from the grassy highway divider. I braked because I didn't want to hit it. Luckliy it stopped right in the middle of underneath my car so I didnt hit it. And I didnt brake so hard that I went skidding or anything. I just braked kind of hard, it woke my dad up in the backseat lol. Luckily noone was behind me when I did this. But, was it stupid for me to break for a lizard? I just really don't want to hit anything with my car.
1 response

• India
8 May 07
Oh my god... i will surely not like to take a drive with you.. lol

• United States
8 May 07
LOL! I never had to brake hard yet! No crashes or anything like that! =P