Oh No! The remote is missing.. what do you do?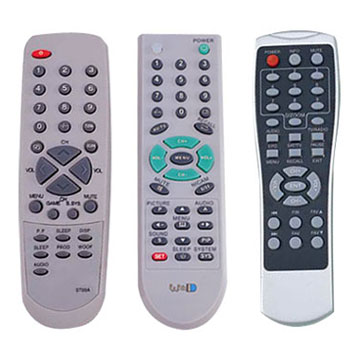 United States
5 responses

•
7 May 07
I get up and change it for myself, because nine times out of ten, when I lose something, it will be right under my nose and I'm not going to spend thirty minutes looking for something, only to find it was behind my back or down the side of the chair, anyway. lol. Brightest Blessings.

• Germany
7 May 07
My TV has behind a little board little buttons that one can push to adjust everything, stations, loudness, on or off. Well, I`d just get up and push the buttons. The remote control will be found sooner or later and if the dog ate it, the store has a new one for sale.

• Philippines
7 May 07
i'd just get up and change it myself...i'll look for the remote....i'll have to look for it sooner or later anyway

• United States
7 May 07
For me? I'd change it myself and then look for it later. But Hubby? Nooooo! It must be found immediately, or the world may come to an end!!!!!! Heh heh heh. :)

• Ireland
9 May 07
I tend to go ballistic, because it is always someone else's fault that it is gone, and it is never the remote for the main tv that is lost, but the remote for my tv, or for my dvd player. They all swear up and down they have no idea what could have possibly become of the remotes, ye inevitably it will be Garfield or School of Rock ior soemthing like that in the dvd player, which screams, 'some little kid was in here!'. It's never too dire though, as it is usually discovered between one of the blankets. Strange how they seem totally unable to just put it away though.