Education in the 21st century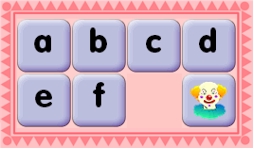 India
2 responses

• Philippines
8 May 07
I guess you're right, although our school is very strong in Christian Formation as the core of the curriculum, so it is also training the students to develop their affective domain, values, or the Heart. Today's schools are more concerned of developing the heart, not only the head. Bloom's Taxonomy identifies a third component, which is the psychomotor, or skills development. Since most of the trainings is in the head, only a very small portion of man's brain is used: mostly on the left hemisphere. The right brain is seldom used; today more and more schools have recognized to teach the affective domain or values formation.

• India
8 May 07
a very good thought!!! a very positive way of looking at things . I hope the educators think on these lines for the future citizens of our country

• India
9 May 07
Atleast in India its definitely tailormade for the HEAD only.Our syllabus is made in such a way that it doesnot encourage any new thinking.Its all about mugging up and delivering it at one single shot.Moreover the soceity is responsible for this also because still in our soceity if you are not a doctor or engineer you are not considered to be somebody.In that cases the student is not following the heart.Our soceity have become so much success driven that often failures force students to commit life threatening activities.The soceity and the education system should rise up and face this issue together to give the students a better free world to study in.