Do strawberried need more watering or less?

United States
7 responses

• United States
9 May 07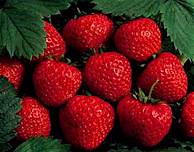 Strawberries need a steady supply of water. You should water your strawberries any time that there is less than an inch of rainfall that week.You also want to water your strawberries early in the morning so that it has a chance to dry before nightfall. That will help to prevent leaves disease. Additionally you should place mylch around your strawberry plants. This will help to keep them cool, to preserve the soils moisture level, control weeds, and keep the berries clean.

• United States
8 May 07
I would give them a good soaking at least once a week. If it rains, you shouldn't have to water. You'll want to prevent them from flowering this year, so they can grow and spread. You'll have better berries if you do this next summer! I only planted 20 plants last year, and now they've spread into a 6'x6' area! LOTS of blossoms this year. Like you, I can't wait to harvest those big juicy berries. I'll just have to remember to get there before the birds do. :) Good luck!

• Australia
9 May 07
I have a strawberry tower and they are all growing really well ( a tower is three pots inside each other big to small and plant strawberry's in each one )I water them once in the afternoon and use about halve a watering can, there are 6 plants in my tower and i get lovely strawberry's off them. I have alpine's which are smaller and sweeter and temptations which get pretty big. Now all I have to do is stop the chooks eating them b4 me.lol Good luck with your strawberry's.

• United States
8 May 07
Well I don't know about the watering part, but the other day I found out from my friend, that you should cover the plants with cheese cloth, because birds & squrrils like to eat them, and also to use insect spray. We are planning a few bushes ourselves. I hope this helps a bit.

• United States
8 May 07
They like water. Maybe is you multch around them it will help to keep them moist and happy.

• India
8 May 07
I think strawberries require a mild humid atmosphere. how much frequently do you water your strawberry plants? I think you should water them only twice a day, Once in the early morning and again in the evening.

• India
8 May 07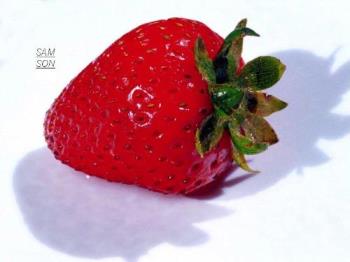 Like any other fruit trees, must not keep the strawberry plant moist always. I have posted an strawberry image for you, you send me some berries after growing.