Spongebob Diner Dash... do you play this game?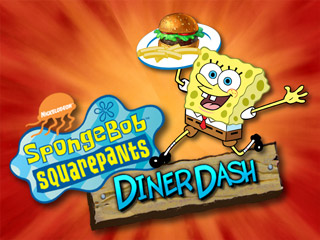 Philippines
May 8, 2007 10:24am CST
A little introduction of the game: SpongeBob SquarePants is here with an undersea diner twist! Mr. Krabs is expanding his Krabby Patty kingdom one restaurant at a time. With 50 levels of culinary chaos in five unique underwater restaurants, it's up to you and SpongeBob to seat, serve and satisfy even the squirmiest of patrons. I just got this game and already I'm on the second store of Mr. Krabs... I got expert ribbons on the first 6 levels and I'm still trying to get the expert scores on the following levels I played. Who among you play this fun and addicting Spongebob verison of Diner Dash?
1 response

• Singapore
9 May 07
Oh, me! me! me! I loved this game, as well as all other diner dash game. I was almost done finishing the game when something happened to my pc and I had to reformat it. Darn it, I was about to play it again but I think I just got tired of it. I was always getting the expert score. LOL. It got too easy for me. If you like diner dash games, try the original diner dash and I think there's already diner dash 2 and 3. You should also try cake mania and delicious. Their game play is similar to diner dash.

• Philippines
10 May 07

The same thing happened to me while I was playing Diner Dash 2, I could've finished it as I am already in the last store when I had to reformat my PC. When I'm done with the Spongebob Diner Dash I'll find the Diner Dash 3 'Flo on the Go'. I alrady finished Cake Mania it's so easy for me.