I Need To Know What To Do To Stay Cool In The HEAT!!!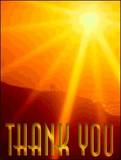 United States
4 responses

• United States
9 May 07
Well if you have air conditioning, then that obviously helps. If not, then you are not going to want to be wearing too many clothes lol. Wear as little as possible lol...Also, drink lots of fluids. Your body can get very sick if you don't drink fluids such as juice and water when it is so hot out. Try to stay out of the heat, and if you have children, try to keep them out of the heat as well! I hope this helps!

• United States
9 May 07
What I intend to do this summer to stay cool, Zoom, is to drink plenty of cool and cold water and drinks; Jump in a cool shower; throw a lot of cool water on my face and wear cool light clothing; jump in a cool pool. Also when I am in the streets I will try to stay in the shade as much as possible and carry cool water with me. I also will purchase a lot of popsickles.

• Philippines
9 May 07
Well drink a lot of Cold water? I think it really helps and even take a cold shower every hour, as long as you can pay for the water bill. LOL But seriously yeah... Have a nice day ahead from Francis.

• United States
9 May 07
yes!! it is very hot in cali!! i think i heard the radio saying it was around 100degrees earlier...do you know if that's true?? hehe...i used to live in a crappy house with those fridge that doesn't make you ice or cold water, and no central air conditioner but like a month ago i recently moved to a new house, now it's central air conditioner with newly bought fridge that makes you cold water and ice cubes :-D the good life... :( but it's so horrible when i leave the house to go to school...but good thing about school is that they have air conditioner always on