MyLot Alert - You Are In Danger of Losing

Canada
May 9, 2007 10:31am CST
Last night my MyLot account showed a balance at $2.73. Today it is showing me $2.54 (19 cents less). My earnings have gone down overnight by 20 cents (not 19). The reason why I lost 20 cents and not 19, because I earned referral commission of 1 cent in between. I have read that MyLot is in the habit of adjusting earnings. It happened with me 2 times before also. Actually my total did not go down, it just stayed more or less stationary, despite my participation. But this time it is alarming. A decrease of full 2o cents over night. I wonder if MyLot does it deliberately or it really has a genuine adjustment schedule. I am still keeping companies like MyLot, Adbux etc. in my watch list. Let us know your comments and experience on this. Thanks
3 responses

• United States
9 May 07
MyLot occassionally cleans up the site by getting rid of any posts, pictures, and/or discussions that break the rules in any way. If something you posted falls into those categories then the money you earened for that gets deleted as well. This could happen if you responded or comment on a discussion that gets removed, so even if you followed the rules with your post, if the start of the discussion did not follow the rules then they delete the entire discussion. This is actually a good thing because it shows how serious MyLot is about keeping the site clean and making sure everyone follows the rules. Once you really learn what MyLot is about, what they expect and know the rules inside and out, chances are you will be able to recognize things that might be deleted and you will stay away from them. It looks to me like you give good quality responses so chances are that discussions you responded to were deleted for some reason pertaining to the person who started the discussion. I wouldn't really worry about it too much. Keep doing what you are doing. MyLot is a great site and they pay on time every month.

• India
13 May 07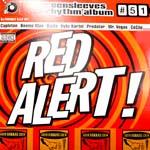 Dear asahibaza It happened with me also many times .. truely I don't understand the phenomenon of reducing our earnings in this way.. My target of 30th April is to reach $10 .. even I made $9.47 and was some cents away to $10 but don't understand this system .. they blocked my account and called it a glitch and reduced my earnings -- my that day earnings was $2.40 -- which I earned for the first time -- and I got $1.15 -- after a few hours -- they deducted my earnings .. and then I had to contact them about my account issue -- but I lost my target -- so that's y I was not able to qualify for May's payment though I worked hard and now I will get my payment in June. Still I see decrease in my earnings many times.

• Canada
10 May 07
I think it has happen to everyone at least one time. Mylot do big clean up one in a while and they delete some discussionm that are agains the rules. Of course if something that you answer get deleted, you will loose a little bit of money. But I really think also that 20cent is a lot. I can understand loosing 5-6cent, but I'M sure you are not answering that much discussion that are not good.