My points keep going down..I am getting upset here

United States
7 responses

• United States
10 May 07
Yes I have been noticing this too, soon as I build them up they keep going back, down I see I am not the only one. Yes so does mind, I don't understand.

• United States
10 May 07
I am not trying to down mylot since they always remedy problems..just that today it has really been quite crazy..I post and it's like the invisible ink..As soon as I do they disappear!:)+

• United States
10 May 07
Another thing it is getting close to payday.

• United States
10 May 07
I guess you are right..it is ;)+

• United States
10 May 07
I honestly never notice. I looked around but don't understand where to look to find out if the points are being shaved. Where do you look for this? And I hope yours goes back up, you are always interesting and loyal.

• United States
11 May 07
Sunshine you are loyal too..and thanks for such kindly words every time you right;)+

• New Zealand
10 May 07
Haven't noticed anything happening with mine, I'm sure that there are gremlins in the works. Hope you get them back again.

• United States
11 May 07
Any kind of spray to control the gremlins in mylot..where is the gremlin patrol:)+

• United States
10 May 07
That's very unfortunate, littlefranciscan. To be sure, kindly check the guidelines again to see whther you've violated any of the provisions stated there. I hope my response could be of help.

• United States
11 May 07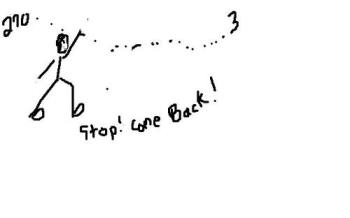 Yes..I do and I did and mylot kindly explained to me the payday slide..weeeeeeeee...Fun fun fun..look at my points run.....

• United States
10 May 07
I was very surprised to hear that your points went down my friend as you have always given my topics good replies and have not noticed anything wrong with your posts. It happens from time to time with me as well and am trying to be more careful about the topics that I reply to. Maybe you replied to some topics that violated myLot rules. Plus it is near the 15th and I think this happens when it gets closer to that time.

• United States
10 May 07
Is that right..Is that what happens..near the 15th..Boy am I unobservant..I never noticed this before..Guess I need to remember this for next month ..if I don't get in trouble for asking here;) I thank you for your kindly words ..you always say something nice..glad you are my friend;)+

• China
10 May 07
My points keep going up, because I'm a newer here.But my earnings is getting down and down at the end of April. Does your earnings get down and down? Usually, how much does it cut down? I think I can reach the minimum payout in this month, but I don't know how much does it cut at the end. I'm afraid I can't get money at last if it cuts too much. Do you have some good advice(s)? Please give me a response ,thank you. And should I use advice or advices here? My English is not well.

• United States
10 May 07
Usually my points go up too..but am learning here ..this is something normal before payday..wow..shave away then mylot..if that makes my pay come quicker..but leave me a few points;) Earnings really are hard to gage.sometimes they are up and sometimes they are down..kind of like the price of gas:)+

• United States
10 May 07
best answer i can think of for this is maybe some topics you've already responded to have been deleted by mylot. its happend before. my suggestion is to not keep your eyes on the points or earning just post as much as you can and post the most quality ones. mylot has always said to contact them first before posting topics about problems you're having with them. i hardly keep track of how much i post anymore, i just what what i can, when i can and see since i've alreayd gotten paied out.

• United States
10 May 07
I have contacted them and I know they will remedy this; I wanted to see if it's me; something I am doing; or if this is a site problem:)+