coffeeholics...coffee hangout

Philippines
4 responses

• Philippines
10 May 07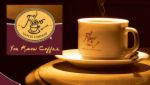 Starbucks is costly too but very famous amongst coffee lovers. Currently Figaro is the best coffee shop so far because their shops are located in the serene parts of the mall and their coffee drinks tastes better.

• United States
17 May 07
I am not what you might call a coffeeholic, but I'm more of a teaholic (if there's such an animal). I feel that I've actually visited most of the coffee shops here in our country. I normally frequent Starbucks, Coffee Bean and Tea Leaf, Figaro, Seattle's Best, and even Bo's coffee, especially when I am studying. I just find the ambiance of these coffee places very conducive for studying. All of the above cited are also excellent hangout spots, since their atmosphere is equally conducive to reading, writing, conversing with friends or whatnot, and a whole lot more. Since I'm not so much into coffee, though, I can't really compare their coffee products. I can't compare their tea products either, since I normally only order hot green tea, which pretty much tastes the same across the board. In relation to crowd or number of people, I feel that it really depends. There are times when coffee shop A is crowded, while coffee shop B is not. There are also times when coffee shop B is crowded, while coffee shop A is not. In other words, I feel that I cannot accurately say that one coffee shop is actually more/less crowded than the other, unless I am absolutely certain that, at all times, such coffee shop is indeed more/less crowded than the others. Ultimately, though, all these coffee shops make ones coffee, or in my case, tea, drinking experience pleasurably delightful.


• United States
11 May 07
Thanfully, I am not a coffeeholics and do not hang out at coffee shops at all. You're right they are a bit expensive.