Do you believe you can get cancer from smoking?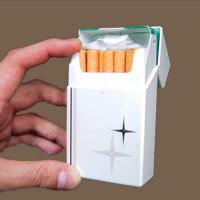 Italy
3 responses

• United States
12 May 07
Yes, I believe so. I know several persons who have lung cancer due to smoking. Smoking is bad for your health and it even shortens life.


•
10 May 07
Deffinatly. From what ive learned about cancer.. It is when mutations happen in the cells and if you get certain mutations, it causes that cell to become cancerous and can start the chain. And these are caused by toxins damaging the cells. We get natural occupring mutations but toxins increase the amount of mutations and the chance of getting the cancer mutation... Of which smoking increases too. I hope you understood that lol. Unfortunatly i am still smoking and i hope i can quit soon. but i think my situation needs to change before i have the mind frame to really give up.