My cousins version of Bahay Kubo or native Nipa Hut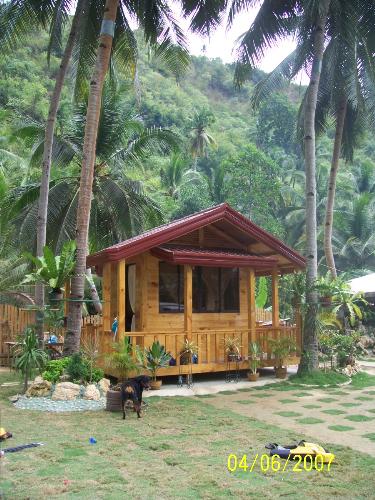 Philippines
May 11, 2007 8:14am CST
Bahay kubo or a Nipa Hut is a native house in my country. I slept in a bahay kubo when I was small when we spent some vacation in the province. Its is made of bamboo or wood with roof made of leaves from the coconut three. I am discussing this because my cousin keeps referring to her one room resting area as Bahay Kubo or Payag in my native language. I can't help being amused because it is just not a Bahay Kubo or native nipa hut according to my standards. I have attached a picture here and would like to know if you think the same as I do.
2 responses

• Philippines
12 Dec 07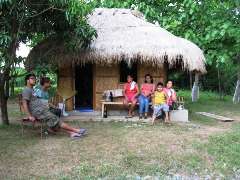 The ready made Bahay Kubo for sale is very expensive and the cost may be spent to build a good dwelling place already in the province. The real bahay kubo is made from things available in the area not bought which the poor use as dwelling place. It is cool as the roof are made of leaves and so they make elaborations and some make the bahay kubo as restaurant, others as rest house, etc.

• India
5 Jun 07
Your cousins Nipa hut is the modern one, it looks like a mini castle. Actually, our hut is very simpler than your payag. It is completely made out of coconut leaves, including walls and roofs. It is very economical and natural light and air are abundant.