In Honor of Mother-In-Laws on Mother's Day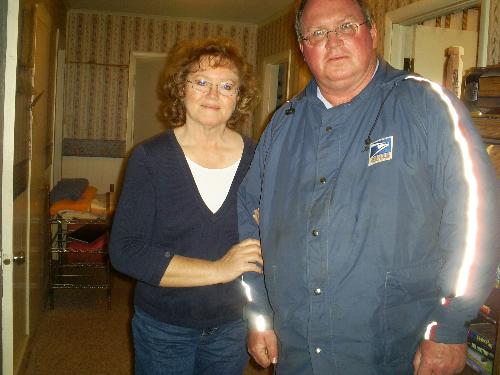 United States
May 12, 2007 6:07am CST
I just want to say that I want to pay tribute to my mother-in-law on this special holiday too. I posted a discussion about a week ago about my mother whom I love dearly. But I feel like sharing about my mother-in-law also. After all, she gave birth to my husband. My mother-in-law's name is Alyce McCrary. She is a very sweet lady whom I care for very much. When my husband and I were just dating she and her husband made me feel like I was already part of their family. We have been married for 23 years now but I feel like a daughter instead of a daughter-in-law. She has always been willing to do anything for me as well as my husband and kids. I know that if I need to ask her advice about something she is always willing to listen and give what advice she can. She trusts in God for all things and that is another thing that makes her special to me. My mother-in-law has four kids of whom my husband is the oldest but as you can see from the picture I have added to this discussion that she looks very young. In fact, more than once people have asked me if she is Steve's sister and I just smile and say "No, that is his mother." They are always amazed!!I love you Alyce and I'm thankful to be your daughter-in-law and part of the McCrary family.
2 responses

• United States
13 May 07
I am defnitely sure this has made your mother-in-laws day. I am a mother-in-law and I know that has to be one of the sweetest notes anyone could write. Hope you had a Happy Mother's Day.

• United States
13 May 07
Hi mamacathie! I really have had a good day hon. After church we took my mother along with us and went to my mother-in-law's house. We all had lunch together, took a nap (Ha! Ha!) and then my daughter and I did a facial on my mother and mother-in-law. My mother-in-law did appreciate the note. She is really a sweetheart. I told her instead of buying a card I decided to just write out my feelings. My daughter and I both sell BeautiControl makeup and skin products so part of their Mother's Day present was for us to pamper them with a facial and give them some tips on makeup. We had a lot of fun and laughed a lot. My husband left the room and said "I'm going to let you ladies have a lady party." Ha! Ha! Hope you have had a good day too hon. Take care and I'll talk to you again soon. Hugs SheliaLee

• India
16 May 07
Oh this is so beautiful. Infact even I have a very loving mother in law. There are many faces of moms -- but what remains universally constant is their love, dedication and commitment to bring forth a beautiful, new generation. She did not give birth to me but she is my "Mom" Technically she was my Mother-in-Law, but our special bond broke the sterotype for Mother-in-law and Daughter-in-law stories. We laugh when we watch shows about feuding in-laws and this special woman taught me how to love unconditionally, and gave me the strength to break the chain of dysfunctional family ties, which I referred to as Toxic Love and helped me develop a healthy relationship with my loved ones.