Which Charactar Ya Like N Prison Break ?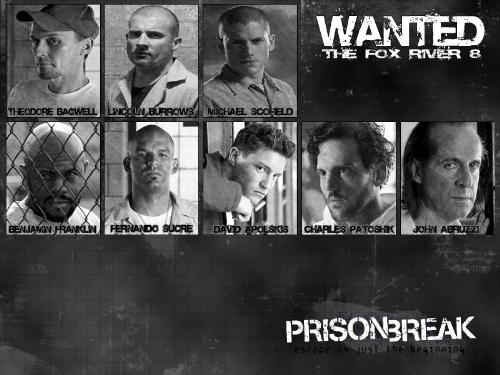 Egypt
May 12, 2007 9:45am CST
Which Character ya like n prison Break? and why .. cuz every character have a different ways and presures control his actions/reactions .. Sure da best is " Michael Scofeld " .. So Push Him away of this Vote:D .. I like " Fernando Sucre " He a real man . with michael step by step .. didn't cheat him as i see have a big heart really .. cuz da 1st reason make him think to be with " Micheal " is his Gurl .. Even when he was Stealing he was just get what he want to buy a sandwich:D .. so i will let ya all complete this topic .. Thx all Sherif
3 responses


• Egypt
27 May 07
HOlla Yooo TonibBG Ya already luv all da characters n Prison Break :D Thx

• China
16 May 07
i like sara i feel she is very brave. i like this kind of girl.

• Egypt
16 May 07
Sara toooo sweetie .. luvly .. honest .. and what ya say abt Franklin ? ... He a real good Man .. i respect'em too bad Thx