Do you think movie promos are better than the real thing?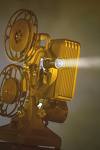 India
May 12, 2007 10:25am CST
I have seen promotional videos/advertisements for a number of movies which have motivated me to actually go and watch it. But when i do see the movie, I feel it is a big let down and does not do justice to the promos. I guess the promos & advertisements are pure marketing gimmicks to attract people. But it feels like a hollow book with a cover. Have you experienced the same? That you go for a movie expecting a lot because of the hype created by the advertisements, only to be disappointed later? That maybe the people who are making the advertisements should have made the movie also so that it would be interesting?
7 responses

• India
12 May 07
movie promos never become equal with real..

• India
12 May 07
Yeah but sometimes they are made to look different than what really is to attract people.

• India
13 May 07
yes it can only attrect people . but never become real .


• United States
12 May 07
I hate the promos, they put alot of good parts together and then there is somethinmg you are really interested in and it is not even in the actual movie, it is probably in the cutting room florr or trash can.

• India
12 May 07
That happens a lot here with songs. We have plenty of songs in hindi movies and they are mostly edited out in the final movie. I get really interested in the movie because of what thye show in the song and then that is only not there in the movie. I mean whats the point then!

• United States
12 May 07
I have found that not just with movies but a lot of things that the commercials are not nearly as good as the thing itself. I always hate it when you get something that is supposed to be good but turns out not be be nearly as good as they say it is.

• India
12 May 07
Yeah..classic case of mismarketing. I guess I should not complain so much since my line of profession is marketing too. But sometimes you cant help but wonder why we always get misled by these gimmicks and attractive packages.


• India
12 May 07
300 was quite good but Babel was totally misleading. I was wondering what was happenign throughout the movie. The promos were just made to make it seem like an exciting movie but it was just boring.

• United States
12 May 07
I know what you mean. Some previews of movies put all the funny parts in them and when you go see it that is all there really is. So many movies have been hyped up because of the previews and then become when people go and see the movie they are disappointed in it. I know I have been.

• India
12 May 07
yeah..it gets really irritating. Coz I expect the promos to be an indication of more but thats all there is to it. And then I feel i wasted precious bucks to see the movie in a theater.

• India
12 May 07
not i am not agree with that movie promos are better then real things