Did anybody see the Badminton horse trials?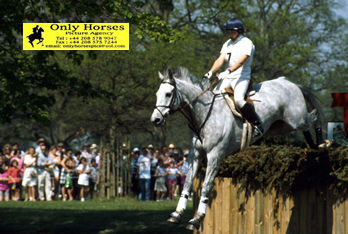 May 13, 2007 5:41pm CST
Did you go to see or watch on the TV the 3 day event at Badminton last week? I like to watch the cross country event and BBC planned a longer coverage again this year after a couple of years mixing one program with the showjumping on Sunday. However, it was curtailed as one of the horses had a nasty accident on the course. Does anybody know how the horse is now? Will it make a full recovery? Do you think it was best that the British riders pulled out for hard ground? Seems odd now that we have had so much rain this week.
1 response

• United States
16 May 07
No I didn't see it but often catch horsey type things on tv.I love the jumping ...but dressage is so beautiful..Like watching moving art..I can spend hours just watching my horses out the window..Their antics and their grace and the way the have favorite friend..It's all so great to be a part of..