How is wedding cultures and tradition in your country?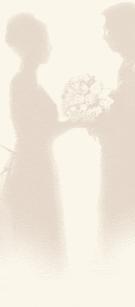 Philippines
May 14, 2007 11:25pm CST
In Philippines my native land. Wedding cultures and tradition varies from different regions. In Ilocanos,Tagalog, Pangasinan. Wedding practice goes like pinning peso bills on the bride's gown and groom's suit while the couple were dancing. The money is then combined and given to the couple and spend as they wish. There is also cutting of wedding cake and giving each other a bite, letting loose a pair of dove and tossing the wedding bouquet to unmarried women as a way of predicting who the next bride will be. In some ceremonies there is also a a groom removing the bride's garter from her tigh and tossing this to the bachelors done to see who the next groom will be. In some tribes like Igorots. The wedding practice called "trial marriage" have a ward or "Dap-ay" where boys at an early age live and sleep with their agamates. THis ward is connected to one or more girl's dormitories called "ebgan" used for courtship. In this dormitory, the girls gather at night to sleep and be visited by their suitors. When a boy develops a real attachment to a girl, they live together in trial marriage until the girl become pregnant. Then the youngman sends gifts to the girl's family. chickens are sacrificed and omens are read. When all the signs are favorable, the wedding ceremonies take place. In these ceremonies, the couple drink from the same cup, eating rice together, and make rice offerrings. These are just few of wedding practices in my country. How about in your place? Can you share it?
No responses