wHat dO u cALL UR mOTHER?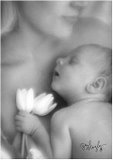 India
6 responses

• India
16 May 07
Icall my mother in my mother tongue and she likes it,I call her "AMMA".

• Philippines
16 May 07
Hello Manu! I call her "MAMA" and i love her so much.. It doesn't really matter if we call her, ma, mummy,mother,amma,mom whats important is that we have a loving relationship w/ her and the rest of our family. I'm lucky to have a loving mama like her. Happy mother's day to your Mamma!

• India
15 May 07
I call my mother as 'Amma'. Most of the people in India call their mother as 'Ma' and most of the south Indians call their mother as 'Amma' only.. Few call as 'Mummy', 'Mom', etc too... However we call, nothing can equalize the happy feeling when we call our mother and our mother responds .. What do you say ?