review of the movie( sirivennela)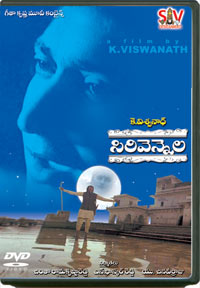 India
May 15, 2007 2:02pm CST
Sirivennela is a Telugu movie based on Indian Classical Music and was released in India in 1986. The movie was directed by Kasinadhuni Viswanath who is known for his presentation in the Classical Arts of the current societal status of India. What's ur review?
7 responses

• India
16 May 07
The movie saw the debut of Sirivennela Sitarama Sastry as a lyricist (he wrote al of the songs). Sitarama Sastry has taken the name of the movie, Sirivennela, as his own name, because of "the wonderful songs" he penned for the movie. Each of the songs is remembered to this day as land-marks in Telugu film-music.

• India
16 May 07
"Sirivennela" Sitaramasastri is one of the most notable lyricists in Indian cinema for movies made in the Telugu language. His first work in films were the songs for K. Viswanath's Sirivennela. The songs in the movie were so phenomenally popular that the name of this movie got tagged to his given name. He is known to many as just "Sirivennela".

• India
16 May 07
The movie revolves around the role of Pandit Hari Prasad, a blind flautist (played by Sarvadaman Banerjee)and a painter who is mute. The casting includes Suhasini and Moon Moon Sen as Jyotirmayi. The movie (one of the most celebrated musical masterpieces in Telugu) abounds in classical music composed by K. V. Mahadevan with flute renditions by the renowned falutist Hariprasad Chaurasia.

• India
16 May 07
Thanks for your participation...good info

• India
6 Oct 07
sirivennala is simply superb from music side but the narration of story is little bit slow but it is fine to have that kind in tollywood

• India
11 Jun 07
I just love the music of this film dude... Its one of the best music v ll ever listen to... even now... I listen to the music very often... The lyric writer s now called "SIRIVENNALA" SEETAARAAMASHASTRI for writin lyrics for this film....I needn't tell ne thing more abt the songs.... KV sir has given a gr8 music for this movie.... I just love this movie...

• India
26 May 07
sirivennela is one of the best movie which i like. this movie is having good message for all the age groups

• India
24 May 07
yes i never seen this type of movie based on music in my life i like this movie songs very much