Girls Circumcision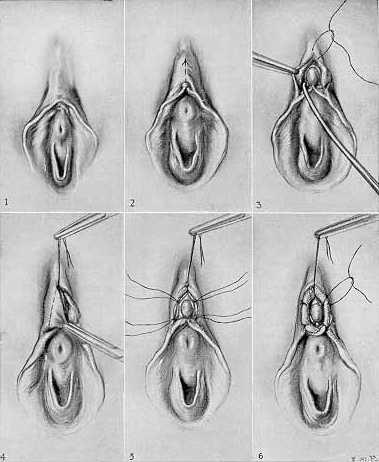 Israel
May 15, 2007 6:32pm CST
Are you with or against girls circumcision?? Many states are still widespread phenomenon of female circumcision which to this day especially African countries where the practice of this process in about 28 countries. In my personal belief that girl circumcision is wrong scientific and medical. Medical proved that pregnant women how exposed to circumcision are prone to Caesarean Section ate rate of 31%. And the possible of death to her child are about 55% before or after the birth.
3 responses

• Israel
15 May 07
hi saleh, thank you for adding this tips there is many good info here. i think this is a very wrong practice it is not taking place in my country but as you just said there is many counties still do it. they think that circumcision well protect there girls from having relation before marry. and this because the circumcision make girls not enjoying the relations. so as i said this is wrong and they must stop doing that girls have the right to enjoy there life two

• Israel
16 May 07
I like to add what the implications of the excision of health repercussions on the future of the female and her marriage and her childrens.

• Philippines
15 May 07
I have read about it in the internet. It is an old fashion tradition practised by mostly Africans. When I learned about it I just didn't like it. But for me if it is a tradition then so be it. However applying it to civilized women is simply not right.

• United States
22 May 07
Why should only some women (civilized) be protected from this barbaric practice? Although in general I respect other's cultures & values, when their 'values' include mutilating children; the rest of the world has a duty to say it's not right & to take steps to stop the practice. If an adult woman chooses to have this done as part of her cultural beliefs than she should have that right; but children should be protected from harm. This is clearly harmful.

• Bulgaria
15 May 07
This is barbaryan tradition indeed. My country doesnt use it. There are countries who use circumcision as a ritual to prevent the woman from "evil" pleasures. She can be a mother, but for her it`s wrong to feel a pleasure.Some religions believe that this is something as initiation for spiritual life. Also wrong.

• Israel
16 May 07
I agree with you. the circumcision beliefs is wrong and hermful to girl health.