violence in video games: is it alright for children to play these kind of games?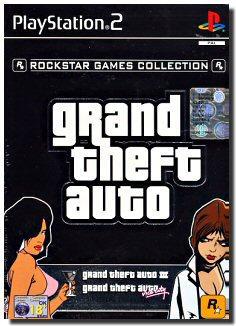 Philippines
May 16, 2007 4:16am CST
my brother has this game in his psp (though i wouldn't mention it in the details, it'll still be obvious what it is. you'll soon know why after you read this). i tried to play the game and found myself, instead of enjoying the game, alarmed at the violence it evokes. i'm not going against the game nor am i trying to promote it... i know some of you out there like playing this game or games like this... why do you enjoy games like such? i think Tyra Banks also tried to mention this in her show. Though she didn't really mention the title, it is obvious what game she's implying to. She had there in one of the episodes a child (an 8-year old maybe) who enjoys playing such games were you could offend just anybody out there that passes by. Because of the games that the child is exposed in playing, he had a behavior that is not really normal to the society. Maybe he learned to cuss and such. Tyra mentioned in that episode that because of the things that the child is exposed to, he learned not to respect (woman especially). though some parents out there may try their hardest not to expose their children to such games, somehow the children will probably play them and may think that whatever is in that game is right and a cool thing to do in reality. now, especially for parents out there..do you think that it's alright for children to play these kind of games? is it avoidable? and if not, how can you be so sure that your children wouldn't apply it in their lives? what precautions will you make?
1 response

• Germany
16 May 07
It is definitly not suitable for children, but at the same time, it is inevitable also. The violence in the video games causes so many problem, but they just puch the responsibility to the parents, this is unfair, yes, in some degree, it is parents duty to push away children from such games, but we can not stick our eyes on the children all the time. They have many chance to get touch with such games. I will try my best to provent my child from scuh game, but I do not know how much I can hold.

• Philippines
16 May 07
yeah, it's really hard. especially since everywhere there's violence. hey, anyway, thanks for your response! =]