Do anybody Lost their Pet Dog?

India
May 17, 2007 7:28am CST
Hi friends! am suresh from andhrapradesh. nice meeting dog lovers in mylot.com. upto now i have brought 3dogs to my house right from my 10th standard to PG. but evey puppy was stolen in my absense. I realy cried a lot when i missed my puppies. even my mum and dad didnt take food properly.i still love my puppies. and now am looking to get new puppy. I help stray dogs in my locality by offering them food.
1 response

• Bahrain
17 May 07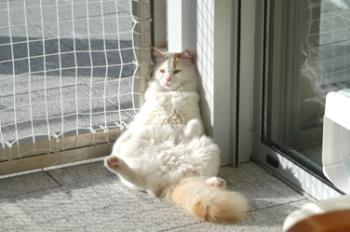 hi there mksuresh! it's so nice of you that u are offering foods and shelters to stray animals. I'm very proud of u. You are a very good person indeed. I have a dog before but she passed away last December 2006 and i really cried a lot. I missed her so much. I even posted a discussion here about her. I never seen her for years because I am outside our country. Thanks for being kind to dogs and i hope you can also try to help cats, they are also cute and adorable.

• India
18 May 07
Hi friend...! very nice to see your response. What do u do and where are you from. I am from andrapradesh India.As per my mother..! am offering food to stray dogs right from my childhood days that which i dont remember.nice meeting the same kind hearted animal lover as like me. byeee