Which LIPS look sexier? With LIPSTICK on? Or simply just a GLOSS?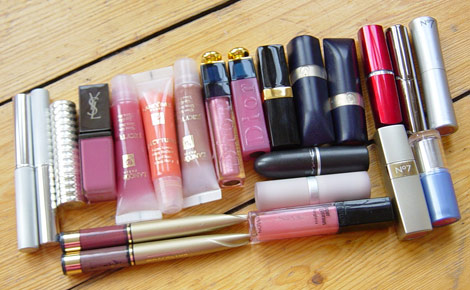 Philippines
May 17, 2007 11:53pm CST
I must admit! I'm a make up type of person. But not to the highest level. It's just simple powder, a dab of blush then I personally prefer lipstick. Well, I have a number of reasons why. First, I am anemic which simply makes me look pale all the time. No wonder I needed the color brought about by the magic of make-up almost all the time except when I'm at home. I need the color for I will look sick if you don't know me. Moreover, I love wearing lipstick because the color stays there for quite a long time, great lipstick brands like Clinique, Estee Lauder and Victoria's Secret barely wears out even if you indulge in fruitshakes and the likes. Now that I've shared my side. Let's see what you have in mind? This is strictly not a talk only for girls. Right ladies? I think it's more of how the guys would think about girls wearing either lipstick or just a lipgloss.;P
5 responses

• Singapore
18 May 07
I think just having lip gloss on makes one's lips look really sexy. Especially when the gloss is really ultra glossy. It has this really fresh and moisturized look that's also enticing. Lipstick is also ok but usually it lacks the glamour that lip gloss has. Sometimes also the cream or the really matte ones can make lips look dry. I love MAC's Lipglass Lust. This is a very natural browny pink. It's like a long lasting lip colour that is very dense yet so glossy. A beautiful lip gloss and lipstick in one.

• United States
18 May 07
Tinted lip gloss -the best of both worlds. Lipstick is too heavy and not natural looking

• China
4 Aug 07
i like girls who are lipgloss. The lipstick isn't very natural.

• United States
5 Jul 07
I can't go a day without putting on my ELF lipgloss. It keeps my lips wonderfully moisturized and kiss-ably soft! My husband loves that part. And, my daughter loves ELF lipglosses too. Often I find that I looked pale, also, if I don't wear cosmetics. It was worse when my hair was darker. I had to wear makeup everyday or I would look very strange indeed. Now, I wear less makeup and my skin is healthier for it.