If I could be on "Dancing with the Stars".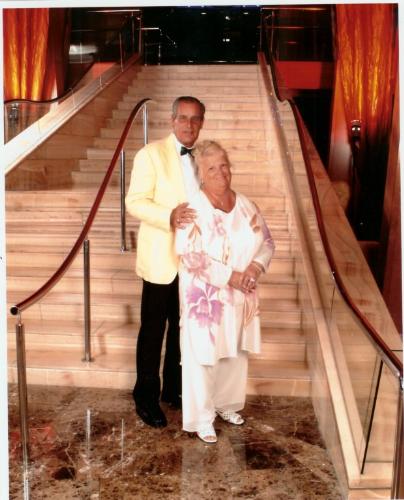 United States
May 18, 2007 5:58pm CST
When I was ten, I told my parents I wanted to dance on Broadway. So my mom sent me to dancing school. I tapped and learned ballet. I could run done the hall and jump over the sofa. I could spin in the air. I looked pretty cute in a tutu. But I really wasn't that great of a dancer. In High School I danced at every school dance. I even won contests with my boyfriends. That was the 60's, music was fun to dance to then. I still wanted to dance on Broadway, but I was reminded I could not sing at all. I married a non dancer, so I taught my sons to dance, They got to be in High School plays. In West Side story my son Jerry was the cop. In Damn Yankees, Jerry, Lee,Thom and even five year old Jonathan were in it. I was the only mom in the district that could say that. Now I am 63 and "Dancing with the Stars", make me want to dance again. I could be Cheryl Burke dancing my heart out with Joey Fatone. Joey even looks like he is my son. I could jive, cha cha cha, and waltz. I would look darling in the outfits. Well, maybe if they came in Queen size. I could lose weight fast. I would wear those high heels and spin and jump again. Dance shows make me smile. Now "So you think you can Dance" is coming back on Fox again this month. I could try out, I suppose, if old ladies were invited to do so. You would see me break dance, jazz and free dancing to my hearts content. I could wear sweat pants and a backward baseball hat and high top sneakers. Would my sons even acknowelge that I was there. I don't think so. They prefer I dream about it. Or maybe they would be the only ones in the country that could say THAT I was on a dance show! I still love dancing and even dance at the computer, while I am writing. I listen to 60's music still and sing at the top of my lungs. No one can hear me at this end of the house. I am one happy gal me and my tap shoes!
9 responses

• United States
18 May 07
Goodness Carolee you ought to try out for that show :) I'll even vote for you. I love to dance with the 50's, 60's and 70's music. I havent danced in along time. I bet you can sing now :) Thanks for sharing your story as I can see you dancing with the stars! Have a great day :)

• United States
19 May 07
Oh I love to dance and you sound very much like me, singing to the oldies and dancing around the house. Great story dear you are producing so much with your writing, I wish I had the time to share my own stories.

• United States
19 May 07
Hi, You are like my mom. She loves to dance. She wants to be on that show also. My mom never sits or stands still, because she is always dancing. Like you, her husband doesn't dance either. You and my mom should get together and write the network so you can dance on Dancing with the Stars.

• United States
18 May 07
good for you remember were not getting older were getting better!

• Australia
18 May 07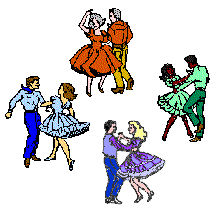 We have dancing with the Stars out here in Australia to, you know ir wouldn't be a bad idea for them to have one viewer contestant on that show maybe you should put pen to paper and write to the shows prodicer and suggest it they might have you as the first one...it would be wonderful if you could get your wish come true...

• United States
19 May 07
If you ever get a chance, I think you should go for it. Dancing makes me happy too, even though I'm not good at it. I dance around the house with the music full blast when I'm cleaning, having a great time. I never do that when anyone is around though, because they might think I'm drunk.


• United States
25 May 07
I love this! I'm the same way! I love to dance- I didn't get enrolled in dance school- so my dancing just comes from instinct! My daughter loves to dance as well- I enrolled her in dance- It is so much fun to watch her! This year she chose basketball over dance- Was I sad? Yes a bit- I dance all around my house- I dance when we go out- I don't even need anyone to dance with- I'll get right out there and boogie! Dancing is so much fun! I also love to sing- I'm ok at it- I crank my music in the car and sing at the top of my lungs! I sign at work- I'm an accountant so it looks funny- Sometimes I don't even realize it! : )

• United States
21 May 07
Although I've never had any lessons and am not a great dancer, I love to sing and dance around the house. I think that you should try out for the show if you can. That would be great. If you get a chance to be on the Dancing with the Stars, be sure to let us all know so that we can be sure to watch.