Do you use an Air Cooler? Does it help?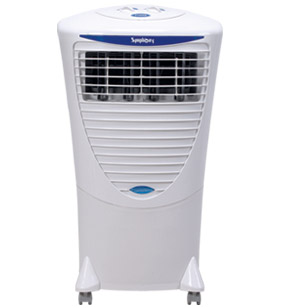 Philippines
May 19, 2007 7:45am CST
Metro Manila is getting hotter everyday. The temperature is rising each day. I can't stand it anymore. I'm planning to buy an air cooler but I'm still in doubt if it will really work. Since an air conditioner is not just expensive but cost of electricity is also rising like summer heat I'm thinking an air cooler might be an alternative to solve my problem. Anybody who already try using an air cooler? Do you think it really work? Please share some experience about using an air cooler. Thanks and I hope you guys can help me.
1 response

• Netherlands
19 May 07
They do work, although the effect is limited. And it works by evaporating water to take up heat, a nice idea but the humidity in the room will go up and up so in exchange you'll have to open the doors for air to refresh frequently as well otherwise the air will simply be filled with the max amount of water it can contain, the temperature will rise again and you'll feel like being in a sauna and the water will condensate onto cold surfaces like windows and such.