which gives you more money?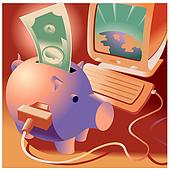 Philippines
May 19, 2007 8:40am CST
Posting a disscussion or posting to a discussion? Thanks for all responses!:)
3 responses

• Australia
19 May 07
Hello arsonizta I think the both are make you earn money, if you make a discussion then you wait until someone respond your discussion then you will get the point. But you can earn point when you respond other discussion. Both are give you money, if you make discussion then you must wait until people respond your discussion. Better do both so can make more money God bless you *angel www.beautycosmetictips.com

• Philippines
19 May 07
i dont know how mylot do the calculation but when i post a discussion and reply to any discussions, i get more from it. Its hard to really think of a nice discussion to start. On the other hand, you get to know more when you read and reply to discussions. I just do both.