how many minutes do you need to complete your makeup??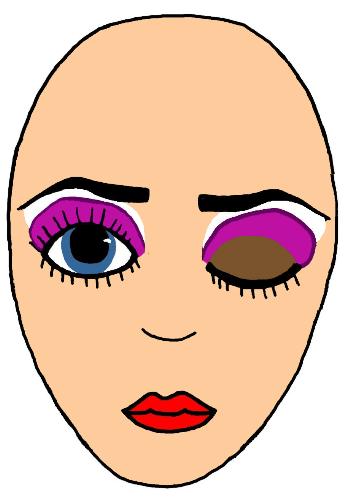 India
May 19, 2007 10:42am CST
this discussion is specially for girls. very often i found that among my friends,girls are talking about their makeup procedures. i think this is a very important thing in their life. my girlfriend also always lake a long to have her makeup. so girls, please tell me whether makeup is also very important for you? how many minutes do you need to complete your makeup? please response..
4 responses

• Philippines
19 May 07
I seldom wear make up. Only when there are occasions or parties that I'll be attending, that's when I put on a lot of colors on my face. When I go to work, it's just the usual face powder, eyebrow pencil and light lipstick that I use and it takes just a couple of minutes to do it. For me, make up is not that important. I'm such a low maintenance girl and more into the simple look. Maybe with some women it's important because they want to look their best all the time. But for some who prefers the natural look, it's not a priority. I'm actually amazed with women who can do the whole routine of putting on complete make up every single day. It takes a lot of patience and art to do that. Thing is, it takes a lot of time too, because it's like painting an empty canvas everytime.

• India
19 May 07
you have a very logical and practical thinking...i must appreciate !

• Denmark
19 May 07
0... But I'm a guy so maybe I'm not the right one to answer your question :-)

•
19 May 07
i should imagine to do my make is all of 3 minutes........lol..... i am not one of these who takes ages to put makeup on.. and then it looks as though you have put it on with a trowel, and need a pick to take it off.. some people put sooooooooooooo much makeup on.... that i looks terribly..... a more natural look is far better

• United States
19 May 07
Well, I don't use makeup all the time. I mostly just use it for special occasions. It sort of depends on how nice I want to look as to how long it takes me. If I'm just putting on a few basic things, then I can be done in only 10 minutes or so, but if I want to really look extra nice, then it might take up to half an hour to get things right.