When can we say that "OKEY, I'M ALREADY FALLING INLOVE WITH YOU."?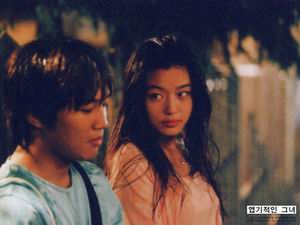 Philippines
May 19, 2007 11:56am CST
I've been courted several times and I can't deny that it took a while before I eventually decided that, okey i think this is it. The first time you felt that. How did you know that it's Love already? How can we differentiate it from just like, infatuation or simply admiration? Is it about the "can't eat, can't sleep, reach for the stars over the fence and other serious kind of stuff?". Are those really true? Are the butterflies in the stomach during a first kiss existent? How do we know that it's ALREADY the LOVE thing?:)
2 responses

• China
20 May 07
have you prepare for it well? love is for anytime if you love him.

• Singapore
20 May 07
Well, i have been in love a few times... In and out of it basically... Yesh, we can fall in love, anytime, anyone, anyhow.. But true love? I dunno... Maybe i myself am stilling waiting for that too... If anyone knows how i can find my true love, please tell me... =)