My album of Manipulaions...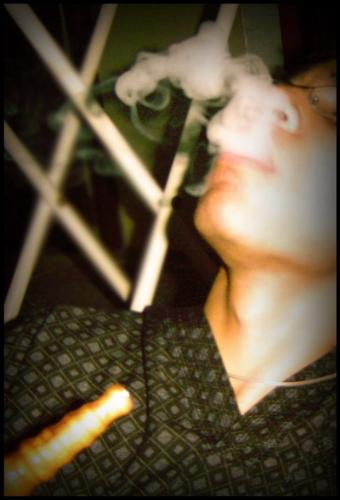 India
May 20, 2007 12:39am CST
Check it out and comment on them! http://www.shareapic.net/content.php?gid=73063&owner=don_sheru
1 response

• United States
20 May 07
I really like this photo. It appears almost abstract, but there is just enough information in the photo that after a second you recognize the key elements (face, smoke, pipe). There are a lot of diagonal lines making it 'active' in composition, despite the usually calming effect of smoking. Nice contrast in subject/composition and colors, also a nice vingette. The glare from the flash is unfortunate, but not much to be done about that, and it's still a good photo.

• India
20 May 07
hey thanks for comment! see my gallery(the link i've provided!) too, have many there :P