To Tell...


Canada
May 20, 2007 2:08am CST
you the truth I really didn't feel like celebrating the fact that I now have reached the (500) mark. Igot my rep, ratings and I've already recieved my first payment on the 15th of May. I'm feeling to tired to "wave my hands in the air, like I just don't care". When certain members were banned, it became clear and now I'm in need of a days rest. At least that..
3 responses

• United States
20 May 07
I too have thought about not caring. but instead i think i might just leave. I have lost two friends and a few others are considering leaving. So why should i stay?? for the money? I think not. I can make more money doing surveys. *sigh* such is life

• Canada
20 May 07
Life is grand isn't mssnow... but life on mylot.com wouldn't be the same without you, please stay! I said all that because I noticeably thought that I was getting to my mark soon. And then the banishment of that member recently... That's my only reason for saying such things. I'm not going anywhere because this site is connected to marketingpond.com I'm here for the long haul!

• United Kingdom
20 May 07
Well Jazz I will still say well done to you I know it is a bit down and depressing on here at the moment but your Friends are happy for you I am anyway it is always an achievement But yes tomorrow I will take a bit of a break to from here I will be on but not all Day

• Canada
21 May 07
Thanks Gabs, for you input. I just a shame when you work so hard for something. I get's destroyed!

• Canada
22 May 07
In some cases there some of us who really don't realize it, until it's too late!

• United States
20 May 07
I am sorry that you feel that way about your awesome endeavors. It takes a lot to get to 500 posts! I am almost there, but not quite, maybe tomorrow. I guess I was not aware that some members were banned. Were they friends of yours? I am assuming so since you took it so hard. :) Take a day or two off and refresh yourself, and then come back and celebrate! lol

• Canada
20 May 07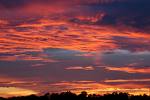 Well unique, i'm back and fully refreshed. I really can't say they were friends of mine. Maybe online at mylot but, that's about it. I was disappointed not because they were but I sort of had to start over.. lol so to speak! I was at 494 and when they were banned i dropped to about where you are now. It's pointless to talk about the ones that were banned because they're not here. Definitely not friends of mine.. a person like me cannot consort with folks like them. That was then, this is now! "The rain has stopped, and the sun is set!!"