Plz tell me If I have wronged..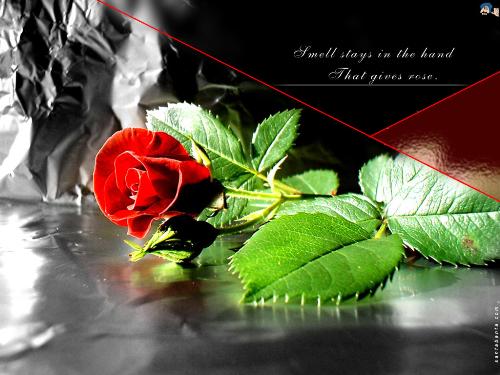 India
May 20, 2007 6:35am CST
One of my friend in mylot has sometime ago, in her discussion stated that the chances of her in giving birth to a child is less,and the discussions pondered on other matters. But these lines moved ME a lot, and i can vividly picturise how she will be feeling, becoz me too, is experiencing the same anxiety and lot of anguishness for years BY BEING CHILD LESS. It is therefore, with no other intention, i dropped her a p.m,saying in it that "you constantly pray God like me.And through prayers God will at some point of time show His grace on you"I think she has ignored my message, as she not responed to my message in any form( either thro' pm or thro' forum). It is this attitude of her,made me think of the following:1) HAVE I TAKEN TOO MUCH LIBERTY IN DROPPING A PRIVATE MESSAGE TO HER? 2) HAS I OFFENDED HER PRIVACY IN SOME WAY OR OTHER? These doubts constantly itch my heart. Comrades, Kindly tell me. But one thing is sure I'll always pray for her.
5 responses

• United States
20 May 07
I don't think that what you did was wrong in any way. You were only sharing a kind thought with her. Maybe she doesn't know how to take those right now because she is so hurt from the situation she is in. Give her time and just keep praying for her. That is all you can do. But you did nothing wrong in trying to be of comfort to her.

•
20 May 07
I personally see your message as coig from the kindness of your heart and feel that had this person not wanted anyone to respond to her should not have posted her personal business on a forum. I feel your message was of a warm heart and good intentions. Maybe this woman is frustrated and/or maybe not religious and that could be why she has not replied to your message, maybe she thinks that the god you speak of is to blame for her inability to have a child and is upset rather than angry with you. I think you shoudl messgae her again and say that you are sorry if you caused any upset but you only had good intentions at heart, but do not beat yourself up about it if you do not get a reply as you have done nothing but offer a hand of freindship and kind gesture.

• India
20 May 07
You are not wrong as u did exactly, what you think is right. so no point of allowing any feeling as your part of help and suggesting is done. leave something to do for GOD also. dnt try to solve fully by urself. It is nice on ur side to pray for her. I apppriciate ur feeling and ur efforts too. :) smile

• Philippines
20 May 07
I don't see any ill intention from your side when you pm her. That's so thoughtful of you, but you cannot expect her to reply. I too feel good when friends pm me, but I don't usually respond to all of them. That doesn't mean I'm offended or anything. Don't worry, I'm sure she appreciated your concern.

• Netherlands
20 May 07
Well, I don't know the situation you're talking about but well yeh what I see as options are is that she's either not religious (anymore) and doesn't welcome messages like that or she simply didn't know on what to write back and thought it'd be better to keep quiet instead perhaps.