One of MY favorites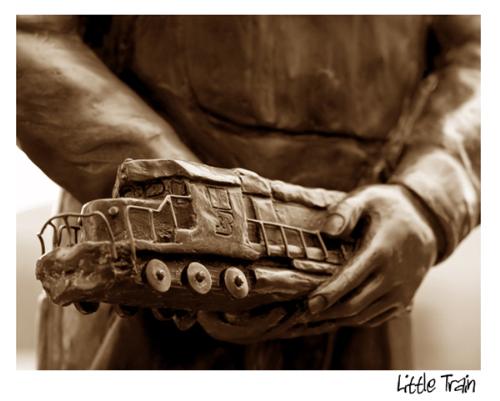 United States
May 21, 2007 1:38am CST
I see a lot of people post their stuff up here for comments, so I thought I would follow suit. This is one of my favorite photos I have taken to date, I dont know why it just makes me think of little boys when I look at it. What does it remind you of?
2 responses

• India
21 May 07
as a chils, most of us have been fascinated by trains, rails and many of us have proudly said that we wanted to become an engine driver when we grew up. A train makes a huge impact on the psyche of a child. May this is so because of its size and the never ending fixed tracks on which a train runs. It is no wonder then, that most of the children would like to possess toy trains and play with them.

• Australia
22 May 07
this photo reminds me of my husband, he has always and will always be interested in trains :) It also reminds me of youth and children... great shot by the way!