Are you sympathetic to others feelings?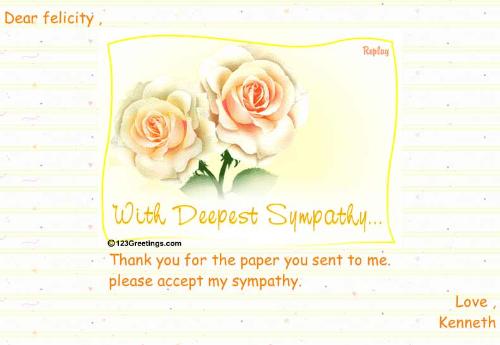 India
May 21, 2007 2:16am CST
The way we threat others decide the way you are treated by others. I am an ardent believer in this thought. But it is not only this thought, but I am generally very sympathetic to others. And I know that I am not conscious in doing so. I do not expect others to be sympathetic to me, because I feel weak if some one is doing it to me. So I really wonder whether being sympathetic to others is always a right thing to do...
3 responses

• Philippines
21 May 07
It is delightful to show and express sympathy to others. In that sense, they would realize and be thankful for putting up your hand in their shoulder especially if they're down. Sometimes, our being sympathetic to others gives a way for an abuse to emerge. But nevertheless, please ensure that your heart is unselfish.

• India
21 May 07
ya. thanks for sharing....

• United States
21 Sep 07
Yes, I'm one of those people that cries when I see other people crying, I hate that so much, but at least I feel when other people are in pain.

• Bulgaria
22 May 07
I am not only sympathetic, i am empathetic.I share their feelings as my own. And i am enough sensitive to feel not only the words, but the hidden behind them. Sometimes i am as sponge, what absorbs all the energy, all the pain, everything. And this makes me a good healer or consultant, but at last i feel exausted.