nFs cArBoN vS nFs mOsT wAnTeD

India
May 21, 2007 2:39am CST
When it comes to racing the need for speed series is just the ultimate to quench ur thirst...the latest in the series is CARBON...there has been lot of comparison of it with its ancestor MOST WANTED...wat u think..which one is better??...does CARBON make u feel dissapointed when u see it as a succesor of MOST WANTED??...or do u feel EA games has taken a big leap in terms of the graphics??....
7 responses

•
4 Jun 07
ITs gotta be most wanted on gameplay but if your after a good looking game its defintly carbon. Carbon does not have enough depth as it is to easy to complete

• India
5 Jun 07
yeah ur rite Carbon is a bit dissappointing in terms of gameplay....

• India
24 Jan 08
ok for sure it's Most wanted it's better than carbon by many levels usually i like long games with good stories the story in carbon it's looks like copied from NFS underground and underground 2 but in the graphics carbon got a positive point by the way how to complete NFS carbon ? How to get 100% completion of the game ?

• United States
21 Jan 08
NFS Carbon has better graphics (as it should), but Most Wanted has better gameplay is and more fun.


• India
29 Jul 07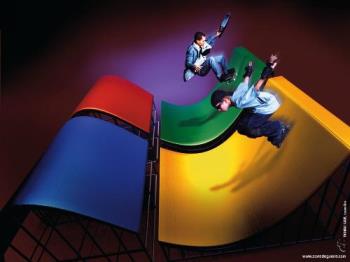 Graphics are surely better in NFS Carbon as its improving in ever game. But in terms of quality of gameplay and thrill Carbon falls behind. It hasn't come close to what NFS Most Wanted offered for the gamers. Sure it was a bit disappointing but game makers kep experimenting just to give the gamers something new so we can say they tried well but not good enough. So Most Wanted tops my list over Carbon.

• India
31 May 07
Nfs carbon is far bettter than NFS most wanted according to their graphics.But NFS most wanted is represented better than CARBON..itsa tory ine was better..and it was to much xiting than CARBON

• Philippines
21 May 07
graphic-wise, it sure is great! its way better than NFSMW. but if we're talking about gameplay, i think like NFSMW better. thats without considering the partners part. besides, i'm quite irritated at how the humans look like. EA sure has put great amounts of time to polish the looks of the cars.. but they should have put a little more effort on the humans..