What do you chase - money or fame or both?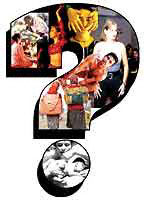 India
May 21, 2007 2:22pm CST
I have one friend today much frustrated not to win a contest of some $200 which just surpassed him for 2 points. The more important in this contest was he will become more famous than the money. He was frustrated to loose the fame. What is more important to you feel money or fame or both? Myself money is primary but not at the cost of fame. Fame is a goodwil which can fetch you more money. What's your thought?
5 responses

• Philippines
22 May 07
Both I guess. One wants to be famous for one to have more money. However not all people are like that. Some would just want the glory and the self recognition. But as for me, I would certainly welcome the both. he he he! It wont be bad at all to get them both at the same time.

• Canada
22 May 07
sometimes the fame and fortune comes along hand and hand so it is hard to tease the two apart. I would say fame first as long as I have enough money to live and be comfortable.

• India
21 May 07
My initial target would be to earn more of money, fame can wait but money is more important for me now. Once i have accumilated good amount of money i would love to earn fame in business maybe by listing my company on the stock market and handsomely rewarding the investors.

• United States
21 May 07
I would definitely say I chase the money. I could care less if I was famous, in fact I prefer not to be. Your whole life becomes public for those to read about and see on television. I look at actresses and actors and I see how much of their lives are caught on tape or camera. I feel bad for them and I truly would never consider that glamorous. I plan to one day write great novels, but I don't want the fame that goes along with it. I'd prefer to stay on the low key side but still be KNOWN as a great author!