On Fox's 24, what did you think about the news Chloe...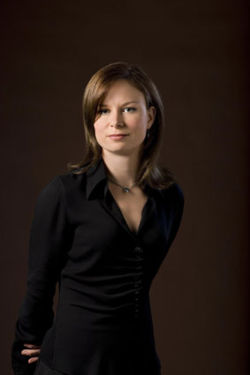 United States
May 22, 2007 7:02am CST
told Morris? Do you think he is happy that she is pregnant? I think she is because I think she thinks this will make them a happy family again. Tell me your opinions on this twist of events.
4 responses


• United States
23 May 07
There was no indication that I recall that she'd slept with anyone else, so I'm thinking that Morris is the dad. I called it the first time she seemed a bit woozy. Told DH that - of course, I thought Kim was pregnant in the season with Chase [3?] and was wrong about that. Great season finale, IMO!

• United States
17 Jun 07
I am not familiar with this show... At first when I saw your title Fox's... I thought it was something in the Fox news and then I saw Chloe O'Brien... Guess what? I thought she was the wife of Conan O'Brian (late night show) lol... I was laughing at myself and decided to answer. Well I would guess that Chloe even though I don't know her must be happy... Most women are happy when they are pregnant. By this time (after 4 weeks) I'm sure you got the right answer. Have a good day!

• United States
30 May 07
It's funny, because my mom commented that she thought Chloe was pregnant, and I totally disregarded her opinion... I guess she was right! I think it's interesting, though - I wonder how long after this season the next will be set, and if Chloe will have birthed her child by then. I guess we'll see!