how do you get along whith your brother/sister?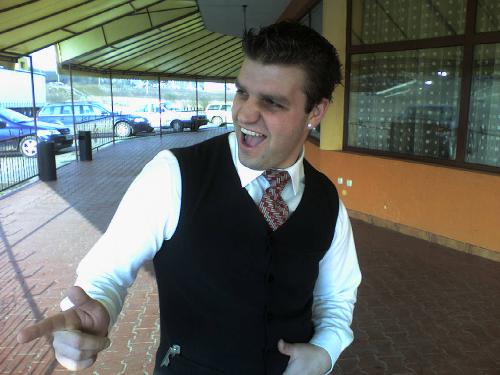 Romania
May 22, 2007 8:56am CST
ive opend this thread because i miss my brother a lot. hes younger than me. he went to work on a crusing ship in greece on the 1st of april this year and he will be returning only in november. until then we will hear from him only on the phone or mail. we had a lot a good time togheter. i envie a little everybody whos brothers/sisters are with them. but it is for his own good because he is making more money there than he was making here in his country
3 responses

• United States
22 May 07
my little brothers and sisters drive me up a wall but that might be because i'm 20 and my brother is 10 and knows everything and my sisters are 8. they are always tryin to get under my skin. but i hate the thought of what i would do without them. i wish luck and happiness to you and your brother.

• United States
23 May 07
I have 2 brothers and 4 sisters, unfortunatly i only have contact with one. I am 9 years younger but she was the only one that was ever around when i was little and now. We arent as close i would like to be we live at least a hour apart, but when we do talk and get together it is as if we were never apart. I love her and dont know what i would ever do if she wasnt there.

• United States
22 May 07
I get along with my siblings. We are not friends though. We see each other about twice a year at holiday times. I used to see them more before moving last summer.We talk occasionally on the phone. It sounds like your brother has a good job and I'm sure he misses you guys too.