Who is this character worse than sylar?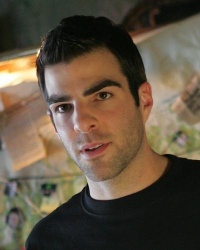 India
May 23, 2007 5:00am CST
In the last episode we were shown a glimpse of things to come.Great twists and turns and the last episode itself was absolutely breath taking...But what amazed me the most was this character who was far worse than even Sylar.Who could this be? I feel both sylar and peter are alive and I expect them to come together to fight this guy who is more powerful it seems than both of them.Ofcourse thats my view how about you guys...What do you make of it?
7 responses


• India
23 May 07
I think its definitely not peter's mother cos Molly said HE can see me ...which means its a male

• Belgium
23 May 07
Personally I don't think the mother has any powers of her own, otherwise it would already have been hinted at. It was the father who had some sort of power (as far as I can remember correctly). Plus Polly was talking about a he, so it's another male bad guy.


•
27 May 07
Okay, let's look at this objectively. Likeleyhood is that this person worse than Sylar is someone we've already met, otherwise they're just forshadowing. To be able to know that Molly is looking for him, that person would have to have considerable mental powers. The only people we know with mental based abilities that are male are, Sylar, (who can't be worse than himself) Peter, (not exactly a bad guy), Matt Parkman (Molly won't think badly of him) and the haitian. Now, the haitian hasn't exactly shown himself to be on the side of the angels, he's worked for Mrs Petrelli and betrayed the company, as well as going against Noah Bennet's best orders. His powers seem to be mental based, he can erase someones memory, as well as power nullification, which, and this is just speculation, but could well be a mental ability, based on blocking the person's mind from accessing their power. Therefore, it shouldn't be such a stretch to see that the hiatian could well be the person even worse than Sylar that Molly mentioned. Thoughts???

• South Africa
27 May 07
I have read through most of the Heroes posts... I concluded that anything was possible.. Really, anything.

• United States
25 May 07
You brought up an interesting idea of Peter and Sylar coming together against this new guy. If you are familiar with the video game King Of Fighters, the 2 main rivals, Kyo and Iori, come together in a few of the games, to fight against a greater evil. Peter will of course do so because it's the right thing to do. Sylar, for self preservation.

• South Africa
27 May 07
Maybe the new Bad guy is something IN Sylar? It doesnt make sense to bring a new character into the next season of Heroes... it could be the Haitian, or Peter's mom controlling it, but who will or what it be?

• Lincoln, Nebraska
24 May 07
It would definitely be great if Nathan survived also but unless somehow Peter was able to protect him or Nathan has an ability we don't know about I don't see how he could withstand an atomic blast.

• Japan
24 May 07
Well Nathan can just fly peter up and then let him fall then quickly fly away. Then peter explode in mid air and Nathan is still safe. Anyway you can't have another series without them both. They are considered one of the leading roles. Removing them will just make the whole story dull and no one will watch it anymore.

• United States
24 May 07
I thought Linderman was the most powerful but DL took care of that. I do think that Sylar is still alive,but I don't think Peter will team up with him.What powers does someone worse then Sylar have? it should make for an interesting season next year.

• United States
23 May 07
Sylar is pretty high up there. I do not think anyone could be worse than Sylar.