giving pregant cat a bath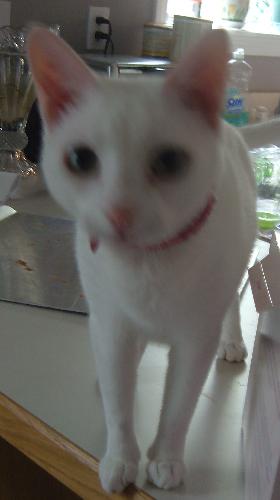 United States
May 23, 2007 8:16pm CST
Ok as far as I know my kitty is pregnat. Today I was giving her love and petting her when I noticed a flea (gross). is it okay to give her a flea bath? She is an indoor cat who got out the other week (bad Kitty) and now she is pregant and has fleas!! I do not want the to get all in my house please help!!
1 response

• Canada
24 May 07
This happened to my cat years ago. I had an outdoor cat then and she had just had babies and infected them also.. I put flea powder on her and the babies to get rid of them and it did not hurt her or the babies. I do beleive it is safe the fleas are far more dangerous then the powder that is being used. Read what the powder says before putting it on just to make sure. Good luck!!!

• United States
24 May 07
Oh thank you!! You know I never even thought of just putting a powder on her a maybe a flea coller. I guess she would be better off with that then a bath. I will be sure to read all the labels before I put anything on her. The last thing I want to do is harm her or the kittens.