amy lee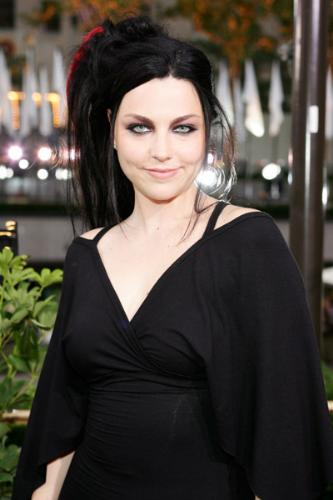 United States
May 24, 2007 7:58pm CST
why doesn't amy lee just let evanescence go. I mean she is the only original band member left. Its like Axel Rose still using the Guns And Roses name.
5 responses


• United States
1 Jun 07
yeah im the same way..looove her singing style. But i think she would continue selling records if she just went by amy lee and drop the evanescence name.

• United States
27 May 07
Have we even got a real reason why John got fired. Most fans already know by now that Rocky decided to quit awhile back. Kind of funny how all of the original members have left (or been fired) besides Amy. Hmm...

• United States
1 Aug 07
Well, since Amy Lee founded the group, she can't exactly be fired! She gets to do the firing...leave her be...she's not a bad person and she's a good singer. She keeps the name because she came up with it. It's that simple.

• Indonesia
25 Jul 07
Oh, don't be like that. the only one thing that we can recognize evanescence till now is because there is amy's voice there.

• United States
3 Jun 07
Well, from my perspective, Amy Lee IS Evanescence. It would be like Rage against the machine having what's his name join the band and keeping the name. they play two completely different types of music, you know. ok, rambling.

• United States
31 May 07
I don't really care what she calls it--I love her music. And if she's the one who started the band, then she has the right to use the name if she wants. Personally, I think they've improved--The Open Door is my favorite album so far.