Amsterdam will end 8th January 2008 R.I.P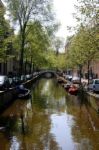 2 responses

• United States
9 Jun 07
I love Amsterdam very, very much!

•
5 Sep 08
Well Amsterdam has not ended lol but it has changed and is changing rapidly ,windows are getting lesser and lesser by the weeks. coffe shops are getting lesser seemingly they are not going to issue out anymore licenses to new buisnesses for coffee shops , found some lovely cheap coffee shops in the rural parts of holland

• United States
26 May 07
why are you posting this/ what is happeing in amsterdam jan. 2008 Amsterdam will be there forever/ Do you even know what your talking about

• Australia
18 Aug 07
You are such a funny person. laugh I am a smoker and smoking has been banned in Australia for 25 years. I am sill alive and so is Australia.