Would you be jealous if your gf/bf was talking with another person?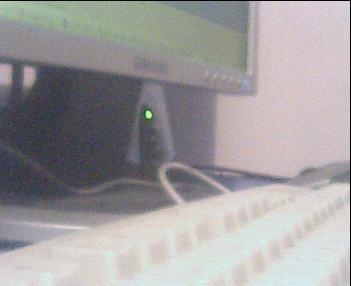 Colombia
May 26, 2007 11:42pm CST
I chat a lot with my girlfriend, but a few weeks ago it seemed like she was chatting with another person because she went a long time without say anything. She likes to chat a lot. When I asked about it once she told me. "It is Frank-san from Kansas. a young friend of mine from Canada, Eugene (he's in high school) and you:D, Frank is more like a brother that anything else... you're jealous again I think". I don't know what to think. I know she still loves me, but I am worried because before she was my girlfriend she chatted a lot with her ex-boyfriend, but when I started to chat with her like a friend I think she spent less time everyday talking to her ex-boyfriend until they broke up because they had different religions, and he needed to get married with someone whom his parents choose for him.
4 responses

• Pakistan
27 May 07
I don't think so only if she wouldn't give me any time at all only than i'll burn like the fire of hell else i'll just ask her to give me atleast 5 minutes of her precious time so that i will know how the things are going and some other talking aswell.

• United States
27 May 07
You know when I was younger and use to chat with my boyfriend online I would get jealous when or if he was talking with another girl online only because his attention was taken away from me LOL and I wanted him all to myself HAHA As you get older and into more serious relationships which lead to marriage, you learn to trust your partner in everything he/she does. I know its hard to understand why she needs to be talking with another guy or girl, but if she truly loves you and actually tells you who she is talking to, then I would trust her since she was honest enough to tell you who the other person was. It just so happens that he is male and is a good friend of hers. Don't become obsessive or overbearing, everyone needs their space and friends too.

• India
27 May 07
No not definitely. If my boy friend talk with his friend there is no reason to feel jealous about this. I have a big trust on him and i know that he loves me a lot and that is enough for me. We have a very good understanding and that helps me a lot