Do you perfer the mountains or the beach?

United States
4 responses

• Philippines
27 May 07
i like the beach side too. im afraid of mountains especially during at night. i could think of wild animals roaming around my tent at night trying to make me their dinner. i like beach though i hate the heat of the sun but swimming is one thing i like to do especially summertime.

• Sweden
28 May 07
that's just one thing scary about mountains... the wild animals that come out at night. plus the sound of them howling, too during the dark. so, better to stay at the beach especially if it's overnight.

• Sweden
28 May 07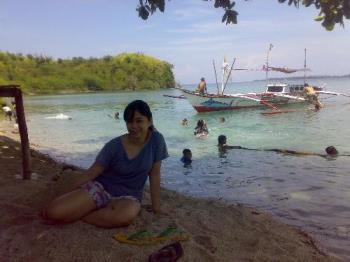 i love the mountains... the trees, the birds, the dried leaves. but if asked to choose between these two, i wanna be more on the beach. i love the sound of the waves... the silence... i love to watch the sunset and sunrise, too when at the beach.

• United States
27 May 07
I lived in Colorado for 15 years (I don't now) and feel like I did not get enough of that beautiful purple mountain magesty. If you can't afford to visit certain expensive places in the mountains (they get expensive, I know) then just take a drive and stop off the road on the clearings, it's so peaceful and satisfying. If you are close to Colorado Springs, they have a place called Palmer Park right in the city that has hiking trails and you feel like you are in the middle of the Rocky Mountains. We enjoyed that a lot. Garden of the Gods is not too far out of the city and is free, it's very beautiful but depending on the day, you might run into a lot of tourists. Colorado has so much to offer. So yes, I prefer the mountains.