whats the weather like?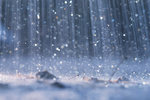 May 27, 2007 12:11pm CST
Hey everyone, its been pouring down with rain all day today (bristol uk), its cold and miserable iv been stuck indoors all day as i hate the wet weather and had to put my light on and close my curtains at about 4pm that really sucks.its making my evening drag like crazy so i thought id come and mess around on the pc for a while to pass the time. Whats the weather like where you are? what do you do when its wet and miserable?
3 responses

•
27 May 07
As you live in England and it's a bank holiday weekend, you should really have expected the rain. I fiddle about on the computer, sleep and read.

•
27 May 07
yeah lol i guess youre kind of right there, at the moment im a stay at home mum to my 4 month old so i dont reall take a great deal of notice to wat day it is all the days seem to merge into one so i guess i 4got lol

•
27 May 07
nannacroc beat me to it, of course it is raining, it is a bank holiday. My husband has been helping on the Steam Railway in Somerset so I hope he did not get too wet and some people turned up. Now he is driving our son home from University in Plymouth so I hope they get home safely. I had to do the taxi service to take my daughter to her job and back but we are so relieved she got one at last that is not too bad. So I collected my mum and we had lunch together and watched the recordings of Grease and Joseph from last night. I am so please that Anthony got to the final and that Ben was saved rather than Craig that I forgot the rain. We were lucky that when we were out it was not too bad. I would not mind if I could stay in as I could spend longer on MyLot and not have to worry about the other things I should be doing. It must be tough not being able to take your daughter out for a while though. It takes so long putting all the rain covers on a pushchair/pram.

•
28 May 07
yeah it does take a little time but i dont mind doing it if i have too, i decided to have an early night in the end seeing as Paige and the kittens were all sleeping so peacefully lol i got bored. i hope the rain stays off for a while today tho as i have no choice i have to venture down to iceland i forgot to buy bloody loo rolls.

• United States
27 May 07
You posted this discussion 3 minutes ago, and here it is 12:14pm. And it is wet and rainy! So even though I'm in the middle of America, I'm having the same crummy weather you are. Last week we had all the rain we needed, so this week it isn't really a help, it's a hinderance. Not to mention car accidents. Guess that is why I'm inside and dry. I'll have to get out and get some lunch, but for now, I'll just think of being in the UK. I've never been there.

•
27 May 07
i guess im lucky as last week the weather was beautiful here, its just been getting worse as the weekends gone on im glad its sunday as i dont need to go out.