What is the logic behind dreams?

India
May 29, 2007 4:31am CST
Everybody, including the child in the womb dreams during their sleep. there are dreams that are beautiful, there are dreams that make us jump out of our beds, there are nightmares, there are recurring dreams, and even dreams that come true in the real world! i've seen lots of them..even those that have turned out to become true. but has anybody thought why dreams occur? is there any answer to dreams that come true? any logic behind it?
2 responses


• India
29 May 07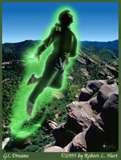 i feel, dreama are but a reflection of our conscious or subconscious thoughts over a period of time, which may vary from days to years. personally, i donot interpret dreams and i feel there is no substantial proof of its coming true. i, kind of, ignore bad dreams (interpreting those would kill me!!) and if its a good one, no harm in contemplating!! have a nice day.