One of my original Artworks for you to critique.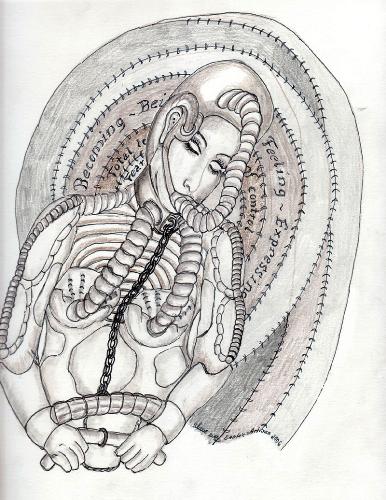 United States
May 29, 2007 9:03pm CST
This is one of my original Artworks. What do you think? I am a self-taught Artisan with no formal training. Maybe one day I can make it full time. That is my dream which I am working one. To make my living as a fulltime Artisan and Writer.
2 responses

• United States
30 May 07
I am a professional artist. www.mgcreativearts.com is my website if you care to look. I like your peice. If you have a passion for art, then go for it. Good luck.

• United States
30 May 07
Did you begin with an idea and then try to put it to paper, or did you just have a theme in mind and just let it come out? The latter is what usually works best for me. It gets things out of my subconscience I didn't even know was there. I like it and if you keep it up and let yourself be known, I think you'd find some success. Do you happen to have any professional grade drawing pencils? It'd make a world (or otherworld, haha) of difference. I commend you for sharing! Kudos!