Going Green anyone?

United States
May 30, 2007 12:54am CST
Lately there has been alot of talk about "going green" or being more energy effecient. I think that going green is a faboulus idea, In my household we have already started to do this, by getting those curly lightbulbs, ( lol im sorry i cant remember what they are called) All my appliances are within three years old, I got rid of my old washer and dryer, and bought a high effeciency Whirlpool duo sport. We dont have recycling, but we take these things i cant reuses for something else, to friends/family who have recycling. We are going to start building our new home this summer, that is all natural metrial even the roof. (well minus the rubber that needs to be under the dirt and grass seed) using wood, and cemement to build. The house is called a 'cord wood" or a "wood stack" home. When we build this we are planning on having solar panels, and wood heat. We will plant a huge garden and can or freeze what we can for the winter. I am super excited about being able to live off the earth, and be so close to nature. Im wondering how many people are wanting to go green, or who have started to already?
5 responses

• Philippines
31 May 07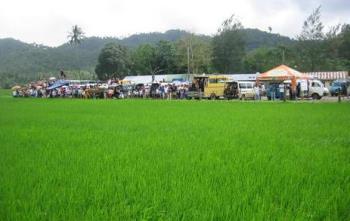 It's nice to be among green and to be so is to live in the rural areas especially near the mountains and rice fields. The picture below depicts life in the country and it's very wholesome to live there.

• United States
31 May 07
what a nice picture. that was very pretty. I love nature, its one of my favorite things.


• United States
31 May 07
Thank you, im trying, to make it easier to live, and for there to be a cleaner enviroment, atleast where im gonna be living, for my future children. thanks. again..

• India
30 May 07
I like your natural ideas. I lived in such places which are made out of natural reqources. Try to make a Tree house when you go green.

• United States
31 May 07
ARe you meaning a tree house to live in? i couldnt possibley do that, not w/ taking care of an ederly lady.. If you mean a tree house for play, hee hee i already thought of that ..:)

• Philippines
12 Mar 08
I think that bulb is from GE, Energy Smart bulbs, if I remember it correctly. Some of the things we do is use Smart Strips (power outlets); organic cleansers; use shopping bags that are cloth, so it's reusable. There are a lot of ideas that all of us can do to help the environment. If all of us do our share, I'm pretty sure we can combat losing mother earth.

• Philippines
4 Jun 07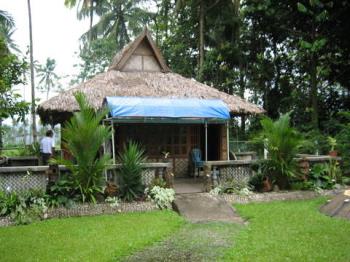 To really go green, the best is to go among the green and best if we can live there. In the provinces here in the Philippines, nature is so beautiful but surprisingly, people in the provinces dream to go to the cities where pollution is so much and so we are overcrowded here in Metro Manila. And then we like to return but it's no longer easy. Life is so hard and we can not just do whatever we want. So pictures of nature give me some sort of joy and I've got to be satisfied with them.