are you really happy when you are laughing


Israel
9 responses

• South Africa
12 Jul 07
Well, sometimes I feel that way as well, and maybe that is because when we do laugh they are too far between each other to keep real count and maybe we should be laughing more. I love to laugh and I try and have a good laugh at least once a day although it is not always working that way. Oh well, just enjoy your laughs when you have them... You need to be with other people that love to laugh though otherwise it is really not going to work too well.

• India
12 Jul 07
well i am happy at dat moment when im laughing. well yes its not usually dat u r happy in general when u laugh so dats why i prefer to c ppl smile coz a smile comes from within, while a laughter comes wid d moment and goes wid d moment

•
12 Jul 07
I can't laugh when am sad. I can't cry when am happy. people nowadays find it so EASY to decieve. But i dont. I just can't. I try to be HONEST as much as i can. So to answer your question, no ma'am i haven't laughed in years... :(

• India
5 Jun 07
it is very difficult for me to hide my emotions, whether it is happiness or sadness..... hence i mean happiness whenever i am laughing.

• China
1 Jun 07
i think it depends on different people,some people are out-going,they laugh a lot and don't hide their feelings,i think when they are laughing,they are really happy,but for someone who is shy and quiet,they don't laugh a lot even they are really happy. of couse,there are many types of laugh,and not all laughs mean happy,sometimes you can't tell if they are really happy,or pretend to be. i like laughs from inner heart,true laugh.

• India
31 May 07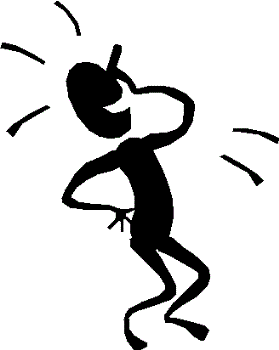 I think laugh is an expression of happiness. I can't laugh when I am sad/worried. I laugh only when I am happy. It can be a word, a scene, a gesture or anything funny which makes me happy and turn laughter. It is said that laughter occurs when people are comfortable with one another, when they feel open and free.


• India
30 May 07
you are so very right apsara!! when we laugh, we kind of laugh at some funny thing and this stays momentarily. after sometime we forget and we stop laughing. HAPPINESS is used in broader perspective and denotes a general state of mind. generally happy means when we are in a happy state over a long period of time. i just hope this makes sense....

• Israel
30 May 07
of course it makes sense.....happiness is connected to our state of mind. When we really have no worries or any burden on our shoulders , when we can really sit behind and relax, things look more pleasant to us and then even simple things make us smile and we are happy. We can say laughing is outer joy while happiness is internal satisfaction.

•
30 May 07
I think that people don't always laugh because they are happy and sometimes laugh because of nerves or to simply feel part of the crowd, sometimes someone will tell a joke and everyone else is laughing and you will feel that you need to laugh so as not to offend ect. I think haviga good laugh is greta for you adn apparently laughing adn smiling burns calories and releases endorphins which eventually amke you happy anyway so maybe it's not such a bad thing to throw back our heads adn laugh even when we don't really feel like it.

• Israel
30 May 07
now that was a nice answer and believe me I tried to laugh........yeah you are right sometimes we laugh because the situation needs to see us laughing.I did not know that lauging burnt calories. Now may be I will really try to laugh.Thanks for your reply.