who s your favourite personality?

Pakistan
4 responses

• United States
31 May 07
My favorite personality is Joyce Meyer of Enjoy Everyday Living. She is very knowledgeable of the bible, she's funny and simply finds a way to express her faith and make following Jesus a lot easier than most us think it is. I try to watch her everyday, but they just recently cut her off the station I usually watch her on, but she's on really early in the morning too. It's well worth getting up early for. She's an international organization that helps people everywhere. I just love her!

• India
1 Jun 07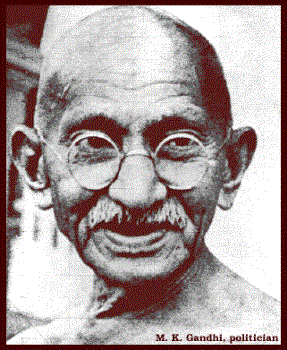 My favourite personality is from history. It is nobody other than the father of our nation MK Gandhi. He stands unique in history with his unshakable stance for peace and non violence. He was a great leader of the masses. He fought without compromise for his causes in the non violent way. I admaire him very much.

• India
4 Jun 07
My favorite personality is what many consider a mythical character - Ram, of the Ramayana fame. He is considered a perfect man, a perfect king.

• United States
2 Jun 07
I do not really think that I have one right now. I will have to think about this one for awhile.